Salem Kiwanis Club
Salem Kiwanis Club became an important part of Codi's life when she moved to Oregon. Mama Loni introduced Codi to the club members. Everyone fell in love with Codi and welcomed her into the group as an Honorary Junior Member. Little did we all know how crucial this connection would be after Codi was diagnosed with a recurrence of osteosarcoma. Kiwanis become a part of our extended family, supporting Codi in every way possible. This special connection opened a lot of doors. It allowed Codi to live what little life she had left to its fullest. Codi experienced things she could have only dreamed of — things many of us will never get to experience. 
Beginning of Codi's Original Site

Salem Kiwanis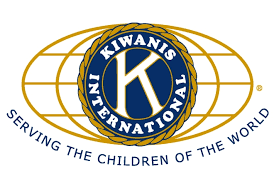 I'm happy to be a part of a great group of people at Salem Kiwanis. I participated in the 2002 Relay for Life, with the Kiwanis team. I was invited back to a meeting and I became an Honorary Junior Member of the Club. 
We do all kinds of fun and helpful things. We support Doernbecher Childrens Hospital and the American Cancer Society. The Kiwanis Doernbecher Childrens Cancer Program (KDCCP) administers funds raised by over 140 Kiwanis Clubs in Oregon and Washington. These funds are donated to Doernbecher Children's Hospital for operational expenses. This includes the stem cell (bone marrow transplant) program and the KDCCP Fellowship Program. The program supports one new fellow each year. 
During the year Kiwanis has events to raise money. There is the pizza sale at the Salem Art Fair, Easter bunny sales, collector car raffle sales and more. We help out at Richardson Elementary School and get involved in other community events and service projects. The projects are mostly in Salem but Kiwanis also supports children of the world.
This is a great club to belong to. I love going to the meetings. Go check out their website and visit a meeting. You will meet some nice people! 
Kiwanis Site Links
Kiwanis Doernbecher Childrens Cancer Program (KDCCP)