Wild Mustangs
Wild mustangs were a priority for Codi. She was a horse lover through and through. It seems the horse was her spirit animal. While most of us would be sitting around depressed following a leg amputation, Codi came home ready to resume the fun. Codi couldn't walk without her prosthetic leg, but she would go down and all four and gallop through the house pretending to be a horse. Riding and having a horse of her own was a dream come true for Codi.
Mama Loni wanted to make the site just about osteosarcoma and Codi's journey, but Codi won this argument. Thus, we have this page promoting wild mustang adoptions. Please help if you can. That will make Codi very happy.
Beginning of Codi's Original Site

Save the Wild Mustangs!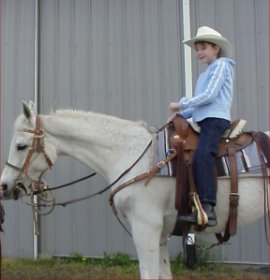 This is my page for the wild horses that are out there running free. I'm worried about the wild mustangs because I love horses.  I have an Appaloosa named Lacey, that I nicknamed Magic because horses are very magical to me.  I also ride other horses too, rodeo horses and drill team horses.  
I'm allowed to visit the horses at the Salem Saddle club whenever I want to, and I love seeing all the different kinds of horses they have.  I have always dreamed of having a horse of my own, and Lacey was given to me by one of my teachers at Cummings.
It is so sad that there are so many horses out there that are being killed by people that don't seem to understand that they have a right to live too!  They should be able to run free and not have to worry about anything like they always have.  I believe if enough people get together, we can save these wonderful creatures.
There are a lot of programs out there that are helping the horses.  You can also help by adopting one.  The Bureau of Land Management has a website where you can go and see the horses that are up for adoption.  They have these adoptions all over the place. There could be one coming to your area soon.  Check the Bureau of Land Management Wild Mustangs page for more information and updates.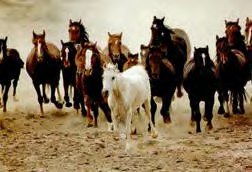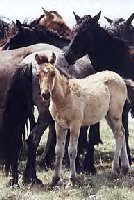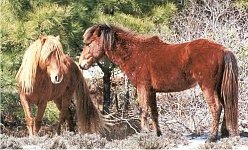 Please Help Save the Wild Mustangs
My biggest wish is that these animals have the right to live and run and play. Please help these horses – and help make my wish come true.
How to help the wild mustangs:
The American Horse Defense Fund
A Non-Profit Organization to Protect American Horses
BLM National Wild Horse and Burro Program
Learn about this wonderful program
The Wild Horse and Burro Freedom Alliance
This is a lot of concerned people getting together to help wild horses
International Society for the Protection of Mustangs and Burros
To educate people on the struggles of the wild horse